Welcome
Our car club is a great way to get out and explore the Bay Area and surrounding communities that we take for granted everyday.  We are based in Rio Vista California which is a delta community with the iconic drawbridge as the towns centerpiece.  ​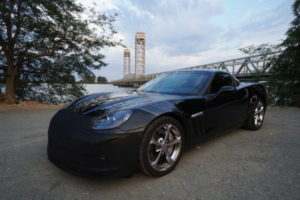 Our club is laid back and fun and no one is ever turned away.  We enjoy the Corvette lifestyle and enjoy our cars and owners.   We also work closely with our community, our sponsors and the Western States Corvette Council (WSCC).  Our dues cover club costs and your membership in the WSCC.
Join Now and start enjoying the Corvette you own!
Runs & Events
Click on the Run Calendar menu to see our monthly Runs, lots of photos  and future Club events planned.  Runs are open to all members and guests. Make sure you check here frequently to ensure you have the latest information.
HOPE TO SEE YOU!
Monthly Meetings
Due to the corona virus we are suspending the April 2 meeting and run.  Please check back for the next scheduled meeting and run.
We meet the first Thursday of each month at 6:30 pm. Our meetings are held at:
ABEL CHEVROLET
280 N. Front Street
Rio Vista CA
This club is great!  From the members, to the events and runs, to our community and sponsors.  We always have room for more and we just love Corvettes and their owners.

​
Keeping cars together on a run is difficult, but we manage by using radios to keep us together as much as possible.  We do like to show off our cars, but we want to do it safely.

O

ur runs usually have a few rest stops and places to stretch your legs and take a little pause for the cause.